About Us
Ohio Metal Fabricating Inc. specializes in the art and craft of high quality hand metal spinning and CNC machine metal spinning as well as flat and three dimensional laser cutting. We can spin metal up to 104" in diameter with thicknesses ranging from .010" to .187" and with tolerances as close as .002". We also offer in house services including welding, penetrant inspection, punching, beading, anodizing, plating, painting, polishing and custom assembly making Ohio Metal Fabricating your one stop shop for even the most complex spun or laser cut metal components.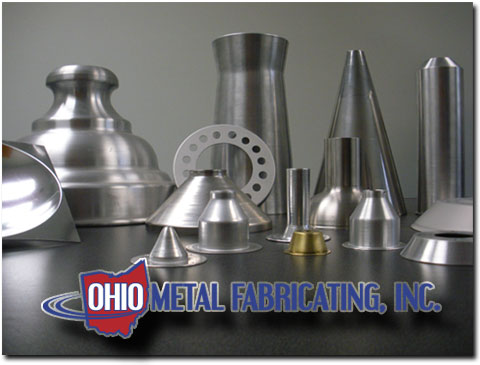 Our tooling is custom made per your specifications. From blueprint to finished product, no shape is too simple nor too complex. Our staff offer specialized consulting on materials and finishing. Our highly specialized production facility and over 40 years of experience allow us to fabricate complex metal shapes at a significant cost advantage over other methods.



At Ohio Metal Fabricating Inc. we pride our selves on consistently producing the highest quality products at competitive pricing while maintaining an over 99% on time delivery record. Contact us to Request a quote today.